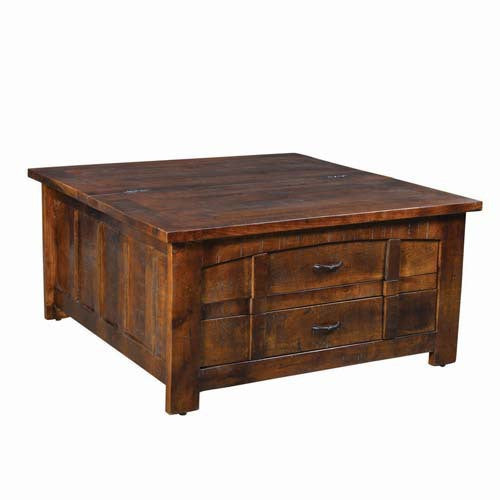 Custom Square Coffee Table
This functional coffee table from Nathan Daves @ Restoring Texas is inspired from the craftsman style period. The top of the unit features a hinged half-top for storage. The two pull-out drawers in the front offer additional storage. The rustic light coffee brown finish will add warmth to any space. Every piece of furniture is handcrafted by Nathan and his skilled artisans which makes no two items exactly alike. The different types of wood, materials, hardware and finishes used to create these beautiful pieces creates slight imperfections that brings character and a unique story to each piece.
43"l x 44"w x 21h"
LOCAL PICK UP ONLY!!